The final chapter of the Villain Arc in the Sinnoh region of Pokémon Masters EX will feature two new Sygna Suit Sync Pairs this month. [UPDATED]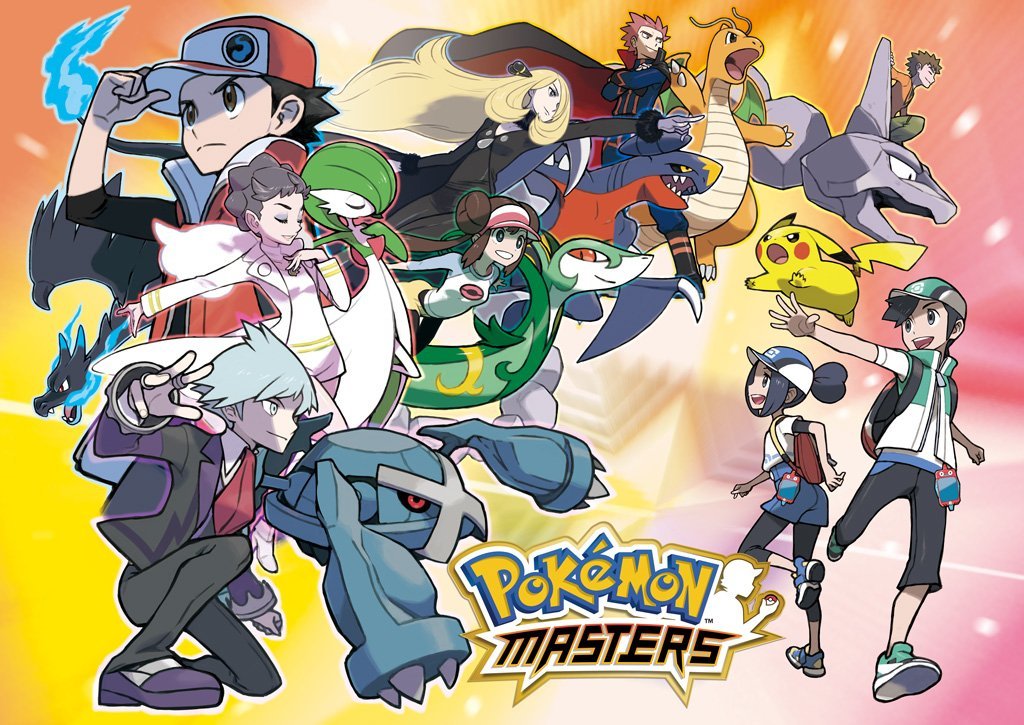 The villain arc's Sinnoh Chapter has come to a close! Two new Sygna Suit sync pairs are being teased by the official Pokémon Masters EX social media pages in conjunction with the conclusion of the Sinnoh Chapter.
The Chapter on Sinnoh Comes to a Close
As of February 9th at 10:00 p.m. PST, a new story has been added to the Main Story Villain Arc: Sinnoh Chapter. The title screen of the game was also altered to coincide with the story's major shifts. A special in-game medal will be awarded to players who complete this new story assignment.
The Galactic Awakening: Villain Event
Galactic Awakening will begin on February 9th at 10:00 p.m. (PST) and last through February 27th at 9:59 p.m. (PST) (PST). Palkia Crystals, which can be exchanged for Cyrus & Palkia Custom Power-Ups and new sync grid tiles, are available to players during this event. This includes Event Voucher Hs, which can be exchanged for commodities such as Sync Orbs, Skip Tickets, and 5 Sinnoh Tickets. Rewards for completing the game include gems and bonus points.
This Villain Event does not have any lineup benefits to boost fight prizes, unlike regular Story Events. Sinnoh Sync Pairs, on the other hand, will benefit from improved attack, defence, special attack, and special defence when participating in this event's assignments.
When playing this event, players should keep in mind the following:
Main Story Chapter 1: The More The Merrier (Normal) in single-player is required to participate.
In battle, the sync pairings that appear as adversaries have different skills than the players themselves can acquire.
Every day at 10:00 p.m., the number of Daily Extreme Battle 1 plays is reset (PST)
Once the mission period has ended, you have three days to receive your completion awards.
Event Voucher H and Palkia Crystal items will be turned into coins and mailed to each player's Present Box at the end of the event's exchange time.
Pokémon Fair Scout: Cyrus and Darkrai in Sygna Suit.
On February 9th at 10:00 p.m. PST, Sygna Suit Cyrus and Darkrai will arrive in a Poké Fair Scout to kick off Villain Event: Galactic Awakening. Using the Dark Wish move, the Fair-exclusive 5 Dark-type Tech sync duo can create a Dark Zone to enhance their Dark-type attacks. Attacks from the Dark Void can also put their opponents out for the night. After February 27th, these scout banners will be removed off the site at 9:59 pm ET (PST).
This scout has a 10% chance of containing 5 Sync Pairs. Sygna Suit Cyrus and Darkrai have a larger probability of appearing in this Poké Fair Scout than other sync pairs, however other 5 sync pairs will still be present. If you're interested in learning more about individual characters' offering rates, visit the Sync Pair Scout's Offering Rate section. Poké Fair Scouts may occasionally include previously-released, Fair-exclusive pairings.
In conjunction with this scout, the Sygna Suit Cyrus and Darkrai have the potential to become a 6 EX. Cyrus's attire turns purple when powered up this way, giving the impression of a shiny Darkrai.
On the 13th of February, we will have more content.
Dawn and Cresselia will be accessible in a separate Poké Fair Scout that will begin on February 13th and end on February 27th, at 9:59 p.m. (PST) each night (PST). In a pinch, they can heal HP, charge the move gauge, clear interference, and remove status ailments as a Psychic-type Support sync pair.
Additionally, at 10:00 p.m. on February 13th, a new scout called "Extreme Battle Event: Cynthia's Determination" will be published (PST).
As soon as these additional pieces of material go available, we'll write a new article about them.